Executive Search
At I-HR we have the wealth of networking and connections which is a feeding ground for the executive search practice. I-hr Executive search practice specializes in Leadership hiring across India and verticals.
I-HR Team's 10 years of industry connect allows us to identify the niche and senior talent landscape. The sourcing and soliciting process is extremely confidential and professional to make the whole experience for the Organization and the candidate delightful.
Our Search practice offering are
Retained Executive search
Board level Search
Diversity search
Succession Planning
Executive Assessment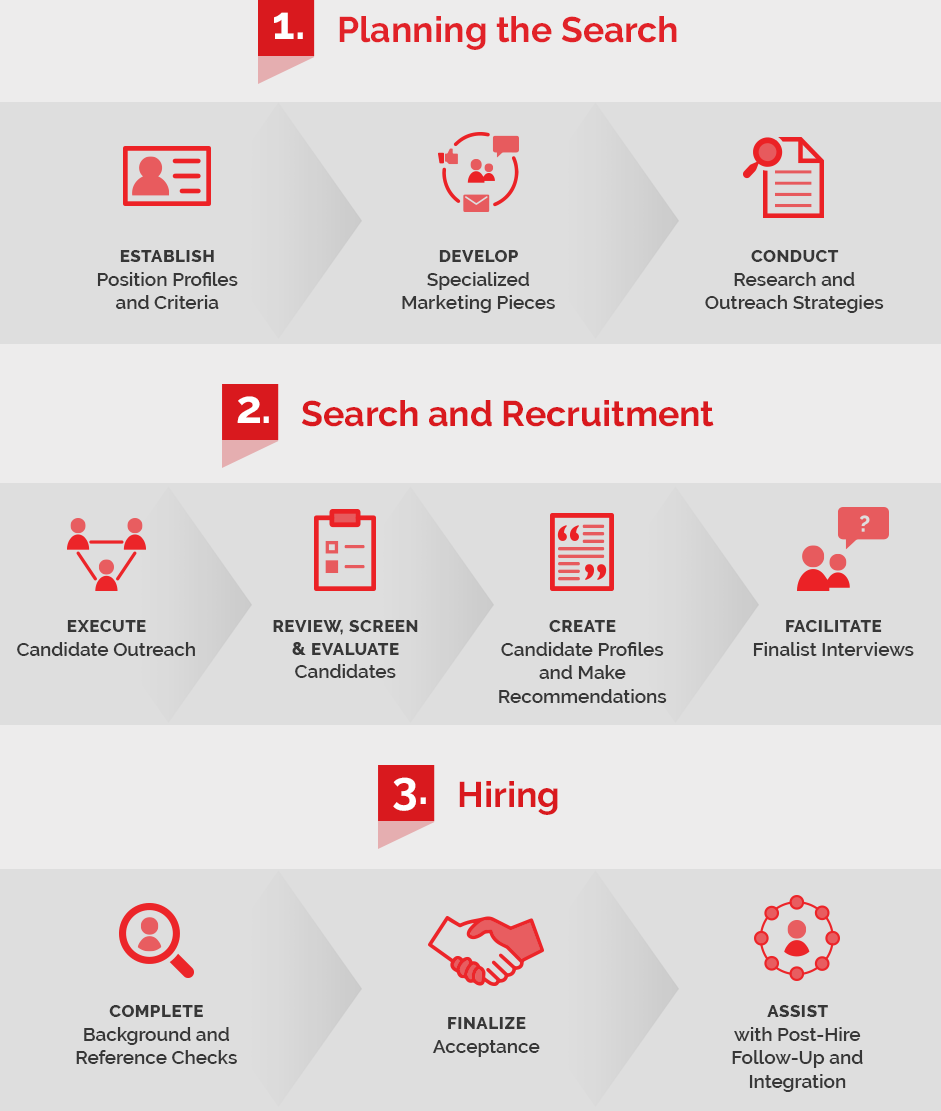 We are specialized management consultants retained on an exclusive basis by clients in an advisory capacity. We typically partner with a client to identify, assess and select the very best possible candidate. To be sure a candidate is fully vetted, IHR employ highly sophisticated methodologies including competency-based interviewing, 360 degree referencing and due diligence processes that may be augmented by psychometric testing and broader assessments. Their success is defined by the long-term commitment and impact of the person hired, therefore they are motivated to help secure a lasting, successful executive hire for their client.
We help clients to identify the leadership assets they have, the challenges they must be prepared to meet and the qualities they must acquire and cultivate to meet those challenges. We have the resources and experience to identify, evaluate, and secure leading candidates and are committed to their clients' success. We provide deep expertise in industries, functional roles and geographies in which their clients operate.